Raid – World War II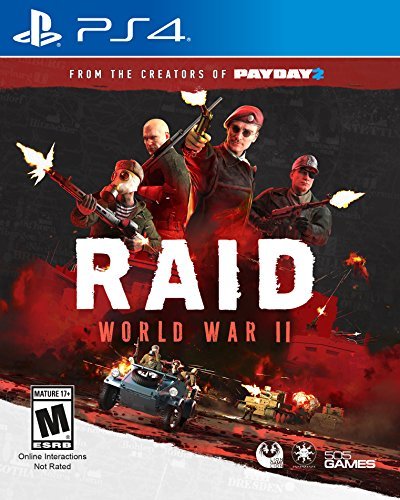 Raid: World War II is an action-packed four player cooperative shooter set during a time when the Nazi war machine was still winning, and hope was in short supply.
During the worldwide fight against evil, four prisoners of war are found in a raid on a Gestapo jail. They have been freed by a "Mrs. White," a secret British intelligence agent, who needs someone to take down Hitler and his Third Reich once and for all.
Not every part of the war effort is noble. In fact, Mrs. White has something else in mind for the squad. Players will fight for their freedom via sabotage, robberies and assassinations of the Nazi Party. If they're stealing from the Nazis, why not get rich on the side?
---
---
EP3367-CUSA08490_00-RAIDWWIIVERRC001-A0100-V0100


EP3367-CUSA08490_00-RAIDWWIIVERRC001-A0100-V0100