Adventure Time – Pirates of the Enchiridion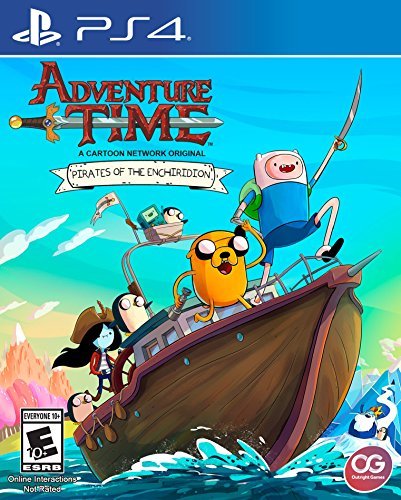 It's Adventure Time! Finn and Jake have saved the Land of Ooo more times than they can count — but, this time, they might be in over their heads. Somebody's up to bad biscuits. They got their hands on another Enchiridion, and they've somehow used it to flood the Land of Ooo. Help Finn and Jake as they take to the high seas to solve this latest mystery and save the kingdoms of Ooo in this all-new third-person puzzle adventure. Freely explore unknown waters and familiar kingdoms with your crew of Adventure Time buddies. Unleash your heroes' unique abilities in exciting tactical battles on land and sea, and interrogate pirates and other suspicious characters as you try to figure out what son of a blee blop is behind this disastrous series of events.
---
---
EP3678-CUSA10859_00-ADPOFE0000000001-A0105-V0100



Audio: English.
Subtitles: English, German, Italian, French and Spanish.