Remothered – Tormented Fathers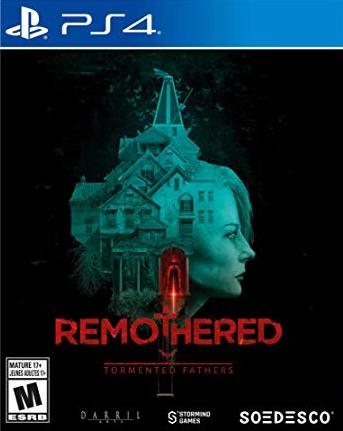 Remothered: Tormented Fathers is pure and realistic survival horror. The story revolves around Rosemary Reed, a fascinating 35-year-old woman, who reaches Richard Felton's house, in order to investigate the disappearance of a girl called Celeste.
---
---
UP4448-CUSA12030_00-RM1RELEASE000001-A0106-V0100



Languages: English, Arabic, French, German, Italian, Japanese, Korean, Polish, Portuguese, Russian, Simplified Chinese, Spanish, Traditional
EP4662-CUSA08816_00-RM1RELEASE000001-A0107-V0100



Audio: English.
Subtitles: English, German, Russian, Portuguese, Korean, Traditional Chinese, Italian, French, Simplified Chinese, Spanish, Arabic, Japanese, Polish and Turkish.