Azure Striker Gunvolt – Striker Pack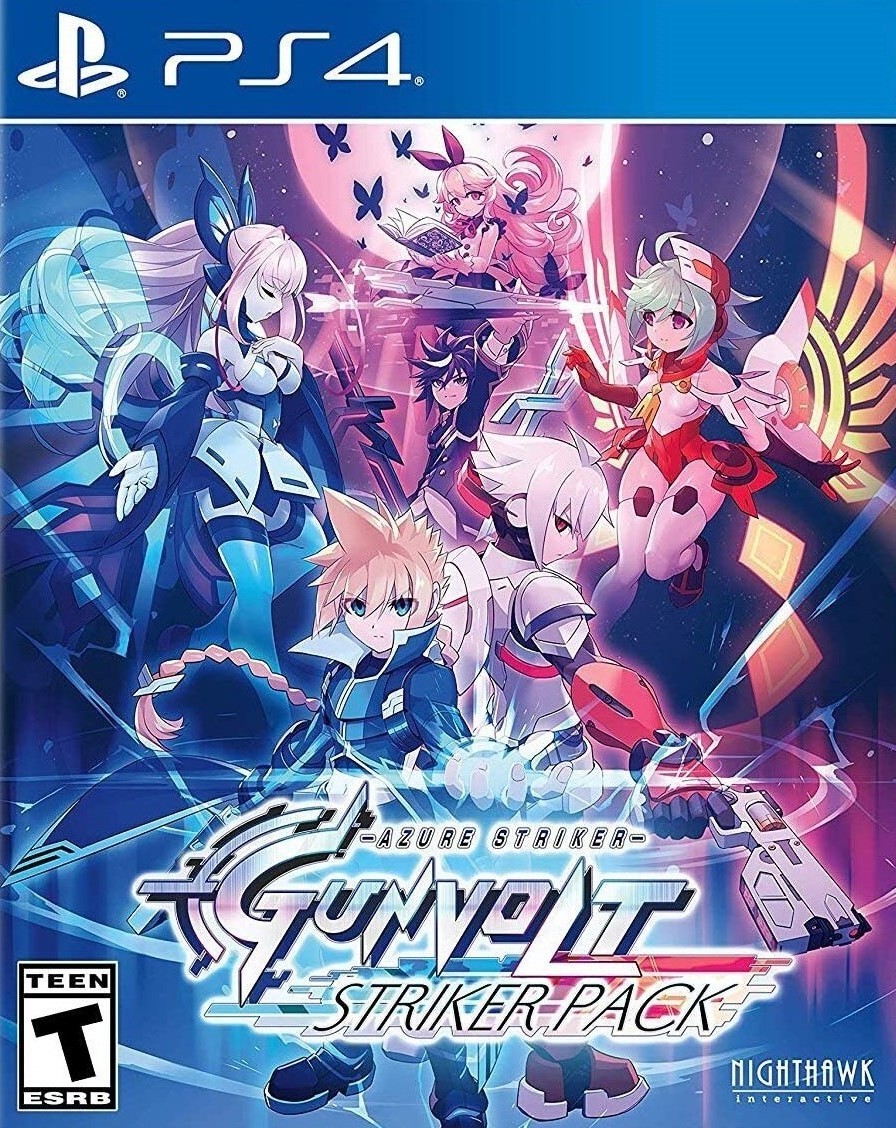 Gunvolt is back and hitting store shelves for the first time in the new Azure Striker Gunvolt: Striker Pack!
The original critically acclaimed 2D action adventure, Azure Striker Gunvolt, is combined with its highly anticipated successor, Azure Striker Gunvolt 2, in one amazing game package. These incredible platforming games harken back to the Japanese classics of yesteryear with their great controls, crisp graphics, unique gameplay mechanics, memorable characters, and epic boss battles.
Features:
-Two games in one for retail! Players have the opportunity to own both Azure Striker Gunvolt and its sequel, Azure Striker Gunvolt 2, on one cartridge! For the first time, Gunvolt will be available at retail worldwide!
-A powerful new enemy emerges! Gunvolt's battle with the Sumeragi Group may be over, but a brand new enemy is looming in the shadows. Can Gunvolt put a stop to the nefarious plot of this new threat before it's too late?
-Gunvolt's rival, Copen joins the fray! In Azure Striker Gunvolt 2, Copen makes his debut as a playable character! Soar through the air with Copen's dash, slam into his enemies to lock on, and then unleash a devastating flurry of homing shots! His high-flying control scheme is completely unique and engaging on a whole new level, so Gunvolt players will be able to enjoy the game in an entirely new way!
Exclusive Features:
-Choose your game! Enjoy Azure Striker Gunvolt and Azure Striker Gunvolt 2 on a single cartridge! In one convenient package, play the game that started it all, Azure Striker Gunvolt, or the exciting new follow up in the series, Azure Striker Gunvolt 2!
-Experience the Original Japanese Version! For the first time on the Nintendo 3DS, experience the original Japanese version of Azure Striker Gunvolt! The game now includes mid-stage dialogue that is fully voiced in Japanese with an updated English script that has been re-translated to better match the original Japanese version of the game.
---
---
JP1368-CUSA18791_00-GVSPPS4APPJP0000-A0100-V0100