Umihara Kawase Fresh!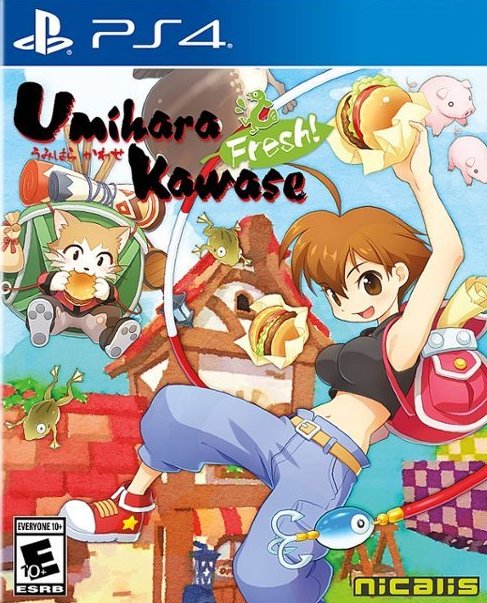 When a young traveling chef named Kawase arrives in the frontier town of Kingness, she finds it to be a perfect real-life replica of a town that she used to dream of as a child. Intrigued, she takes a job as a delivery person and occasional chef for a local restaurant. Through exploration and conversations with the locals, Kawase gradually learns the history of the town, the mysterious castle that floats above it, the dangerous cavern that lurks below it and the unspeakable demons who have terrorized its residents.
In Umihara Kawase Fresh!, Kawase carries a fishing lure with "rubber-band action." The lure can be used as a grappling hook to swing from platforms, as a winch to raise or lower herself while suspended, as a bungee cord to slingshot herself in any direction and as a weapon to stun or defeat enemies. Features a large explorable map, more than 75 unique quests, time attack mode, dozens of unique recipes to collect and prepare, more than 50 unique enemies and bosses, unlockable alternate playable characters and more!
---
---
JP0281-CUSA17449_00-UMHRKWSFRESH0000-A0100-V0100