FIFA 22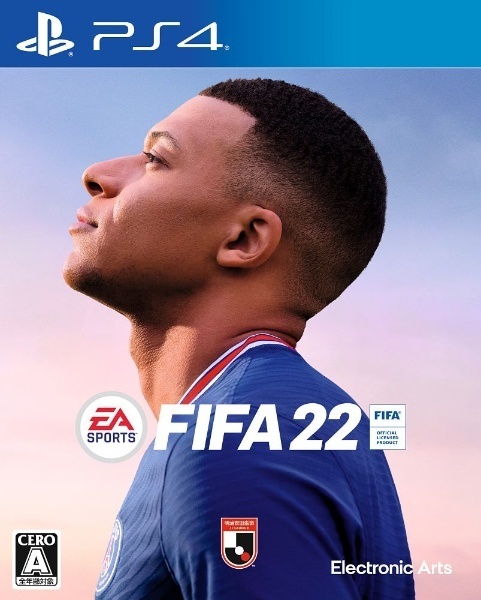 Powered by Football™, EA SPORTS™ FIFA 22 brings the game even closer to the real thing with fundamental gameplay advances and a new season of innovation across every mode. New gameplay features in FIFA 22 give you more consistency between the posts with a goalkeeper rewrite that brings more composure to the most important position on the pitch, alongside new ball physics, explosive sprint that better matches the acceleration of the game's quickest players, and new attacking tactics that let you take control of how your team plays. In Career Mode, live out your football dreams as you create and manage the game's newest club to glory. VOLTA FOOTBALL rewards you for your flair with restyled small-sided gameplay and new ways to play and progress each season. Get the squad together in Pro Clubs with enhanced team customization and updated progression that puts you in control of your Virtual Pro's development, and welcome back some of football's most memorable players as new FUT Heroes in FIFA Ultimate Team™ with a redefined competition structure that makes testing your skills against other players more accessible. However you play, enjoy unrivaled authenticity everywhere with over 17,000 players, 700+ teams, and more than 30 leagues including the UEFA Champions League, CONMEBOL Libertadores, and the brand new UEFA Europa Conference League – only available in FIFA 22.
GAMEPLAY
Reimagined gameplay creates fundamental advances that you'll feel across every mode in FIFA 22. A goalkeeper rewrite brings more composure and consistency to the most important position on the pitch, new ball physics reimagine every pass, shot, and goal, and explosive sprint lets you feel the acceleration of the game's quickest players.
• Goalkeeper Rewrite – A brand new goalkeeper system brings a new level of intelligence to the last line of defence, unlocking more reliable shot-stopping and smarter decision-making between the posts. In FIFA 22, goalkeeper positioning personality replicates the different styles of keepers throughout the game – from the lightning-fast reflexes of world-class shot stoppers like Jan Oblak to the aggression of sweeper keepers such as Ederson.
• True Ball Physics – Real-world data imported into FIFA 22 takes the game's ball physics to a new level of realism. Tuned parameters including speed, swerve, air drag, air resistance, ground friction, and rolling friction mean every touch, trap, shot, volley, pass, and dribble will look, move, and fly like the real thing.
• Explosive Sprint – A new gameplay mechanic that changes the dynamic of one-on-one situations, Explosive Sprint gives you more control over acceleration when dribbling or defending. Lure opponents in and choose when to unleash your full speed to get away from the defender as you drive your team forward in attack.
---
---
EP0006-CUSA27106_00-FIFAFOOTBALL2022-A0115-V0100



Languages: Eng, Ger, Fre
Subtitles: Dutch, Spa, Ita, Por, Dansk, Nor