Styx – Shards of Darkness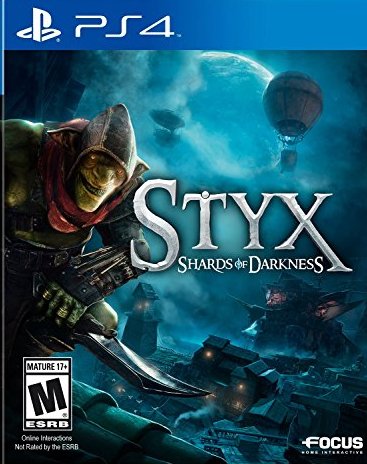 Following the fall of Akenash tower, an extraordinary matter has forced Styx out of hiding and into Korrangar, city of the Dark Elves. Supposedly impregnable, a diplomatic summit offers Styx a chance at slipping in unnoticed. His infiltration complete, Styx will stop at nothing to accomplish the robbery of a lifetime: stealing a scepter of immense and indomitable power.
Embark upon a stealthy adventure with new enemies, new environments, and a plethora of new mechanics refining the abilities of Styx – grappling around corners, climbing ropes, and using his trusty knife to zip line!
---
---
UP4133-CUSA03888_00-STYXSHARDSOFDARK-A0100-V0101


UP4133-CUSA03888_00-STYXSHARDSOFDARK-A0100-V0101


UP4133-CUSA03888_00-STYXSHARDSOFDARK-A0100-V0101


EP4133-CUSA03877_00-STYXSHARDSOFDARK-A0100-V0101